Introduction:
In response to the rapid rise in popularity of ChatGPT, Google introduced its Bard AI tool earlier this year. Since then, Google has been continuously enhancing Bard, adding new features and expanding its capabilities. The latest addition to Bard's repertoire is the introduction of Bard Extensions, offering a novel way to interact and collaborate with this AI. In this article, we will delve into the new features of Bard Extensions, highlighting how it seamlessly integrates with various Google products such as Gmail, Google Docs, Maps, Drive, and YouTube.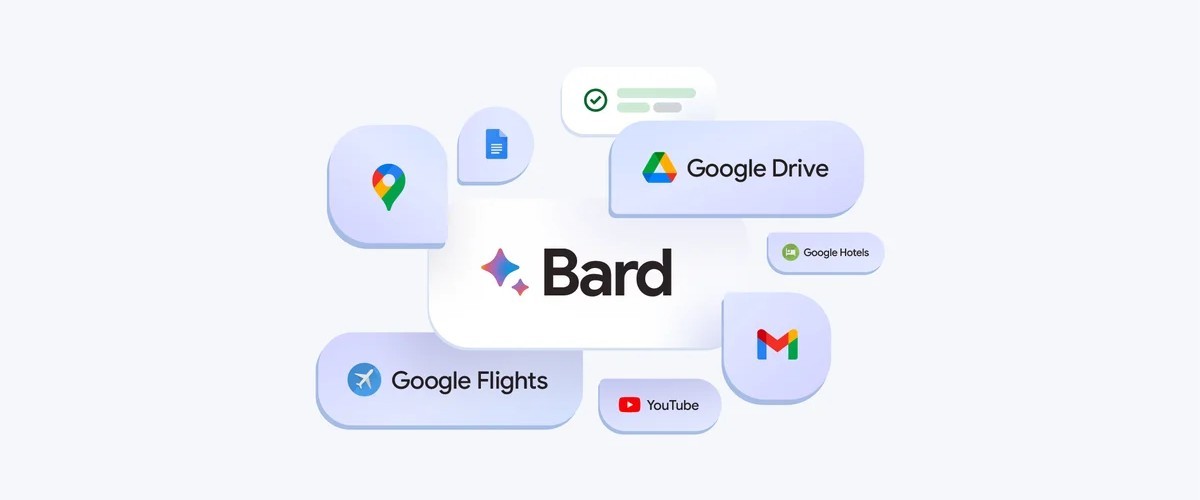 Bard Extensions: A Game-Changer for Interactions:
With the launch of Bard Extensions, Google is revolutionizing the way users interact and collaborate with Bard. This innovative feature allows Bard to access relevant information from various Google products that people use in their daily lives. These products include Gmail, Docs, Drive, Maps, YouTube, Google Flights, and hotels.
Bard in Action: Travel Planning To illustrate the power of Bard Extensions, consider planning a trip with friends. Bard can effortlessly retrieve available dates from your Gmail conversations, fetch real-time hotel and flight information, provide Google Maps directions to the airport, and even suggest YouTube videos showcasing activities at your destination. All of these actions can seamlessly unfold within a single conversation with Bard.
Bard at Work: Job Application Another impressive use case is job hunting. Bard can locate your resume stored in Google Drive, summarize it into a concise personal statement, and assist you in crafting a compelling cover letter. The convenience of having all these tasks integrated into one conversational AI is a significant time-saver.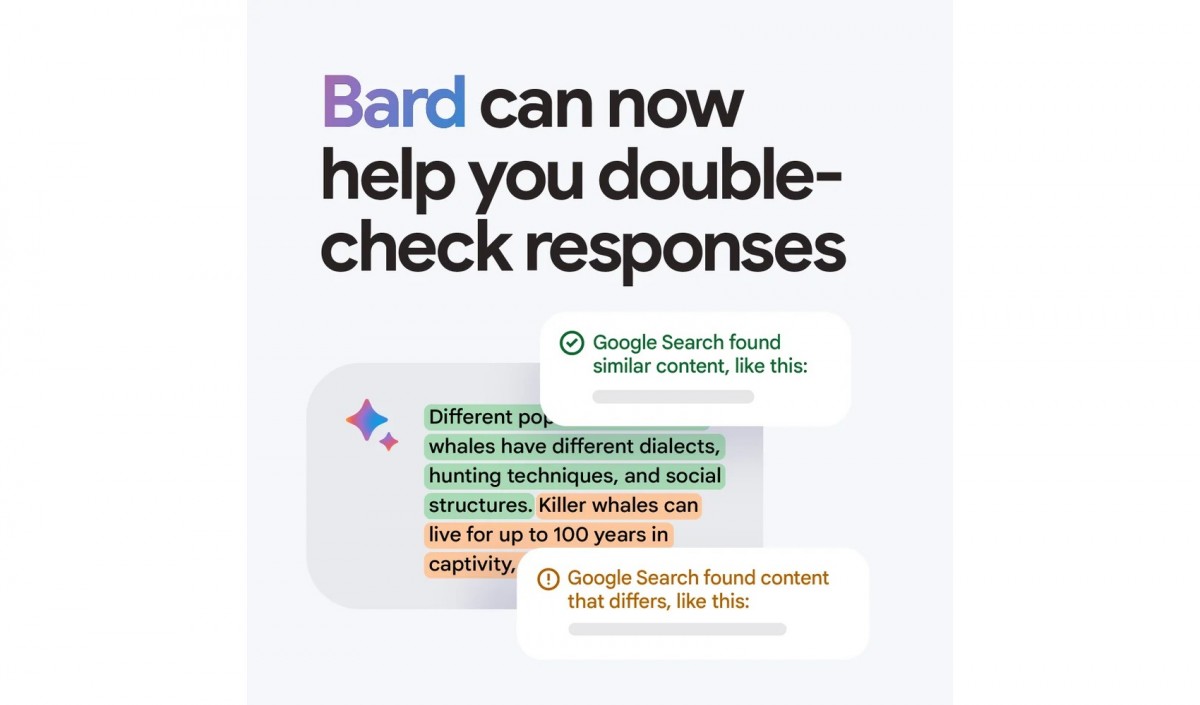 Privacy Assurance
Addressing privacy concerns, Google emphasizes that the content accessed by Bard from Gmail, Docs, and Drive remains confidential. It is neither viewed by human reviewers nor used by Bard for advertising purposes. Additionally, it is not utilized to train the Bard AI model, ensuring the security of your personal information.
Google It Button: Fact-Checking Made Easy
Starting today, Bard users can access a "Google it" button. This feature enables users to verify Bard's responses more easily. By clicking the G icon, Bard will assess the response and determine if there is web content that corroborates it. When Bard's statements can be evaluated, users can click on highlighted phrases to explore additional information from Google search, ensuring the accuracy of the information provided.
Seamless Collaboration with Bard
Furthermore, Bard now allows users to continue conversations initiated by others. If someone shares a Bard chat with you via a public link, you can extend the conversation by asking further questions on the same topic or using it as a starting point for other discussions.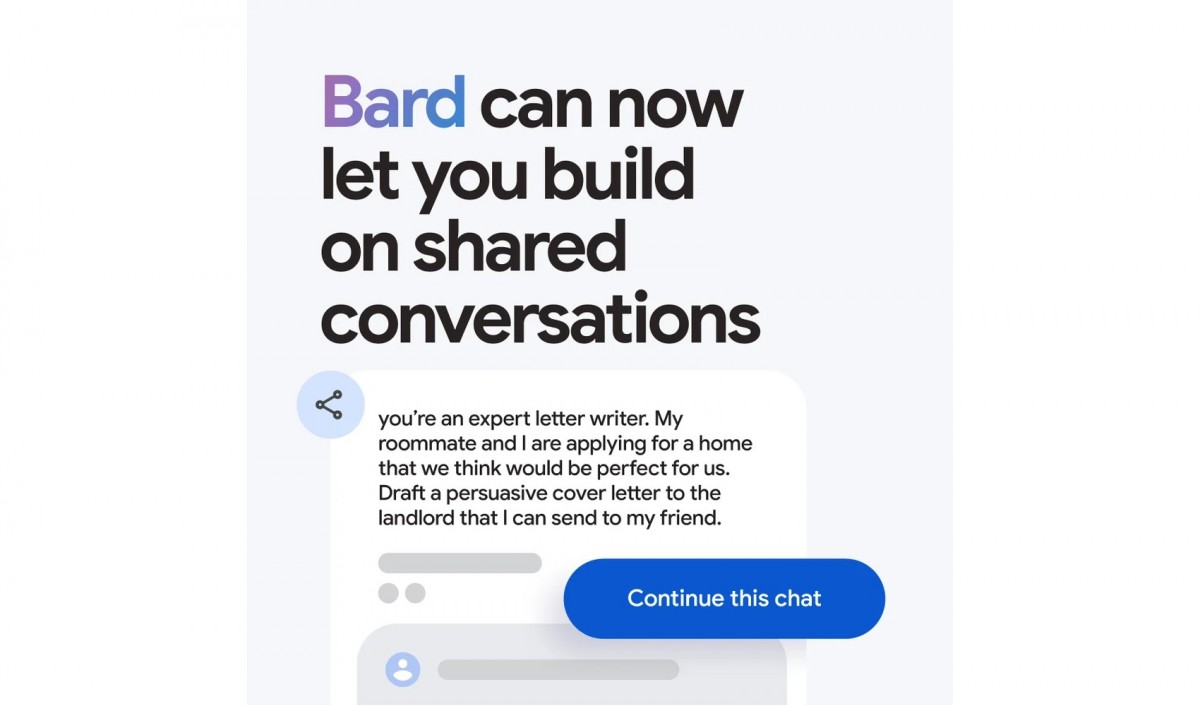 Language Accessibility and Global Reach
In an effort to make Bard even more accessible, features like uploading images with Lens, receiving search images in responses, and modifying Bard's responses, previously limited to English, are now available in more than 40 languages. This expansion ensures that users from around the world can benefit from Bard's capabilities.
Summary:
 Google's Bard AI is continuously evolving to provide users with an enhanced and integrated experience. With the introduction of Bard Extensions and various other features, Bard is becoming an indispensable tool for tasks ranging from travel planning to job applications. Furthermore, its commitment to privacy and global accessibility makes it a versatile and secure AI companion for users worldwide.